Over 40 Games to Choose From Including:
Steam Games
Accounting+
Accounting+ is a NIGHTMARE ADVENTURE COMEDY. Experience classic virtual reality gameplay: clean up your office, take the battery out of the cooling machine, play the skeleton xylophone, and summon thousands upon thousands of demons.
---
Airranger
Airranger is a bow-and-arrow multiplayer game. You can move around or fly to the sky, as well as use your unique bow and arrow weapon to defeat all your opponents in your own way — only the last one standing can win.
---
VR. Audioshield
Experience your entire music collection in VR. Audioshield puts you at the point of impact for every hit in your music. Beats glide in slowly for mellow parts of songs, then ramp up for intense parts of songs with cross-body, double-shield, and high-altitude hits.
---
Elven Assassin
In Elven Assassin, you take a bow and kill hordes of orcs in the epic town defense game. You can play alone to conquer the leaderboards or unite with other assassins in online co-op mode. PS. Be careful to avoid massive axes thrown at you by orc warriors.
---
Fantastic Contraption
Fantastic Contraption is a surreal building game for virtual reality. Create lifesized machines as tall as you can reach, then send them whirling, flinging, and trundling off to solve puzzles on the other side of a floating island.
---
The Forest
As the lone survivor of a passenger jet crash, you find yourself in a mysterious forest battling to stay alive against a society of cannibalistic mutants. Build, explore, and survive in this terrifying first-person survival horror simulator.
---
GORN
GORN is a ludicrously violent VR gladiator simulator, featuring a unique, fully physics driven combat engine, GORN combatants will be able to creatively execute their most violent gladiatorial fantasies in virtual reality.
---
Gun Club VR
Take to the range with an arsenal of the world's most powerful weaponry in Gun Club VR. Addictive gameplay and unsurpassed realism combine to make Gun Club VR the ultimate virtual weapon simulator. The only thing missing is the smell of the gunpowder.
---
SUPERHOT VR
Blurring the lines between cautious strategy and unbridled mayhem, SUPERHOT VR is the definitive VR FPS in which time moves only when you move. It's just you, outnumbered and outgunned, grabbing the weapons of fallen enemies to maneuver through a hurricane of slow-motion bullets.
---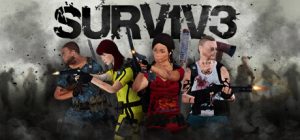 SURV1V3
Forget what you have played so far, SURV1V3 is a unique and realistic zombie survival FPS game expressly designed for VIRTUAL REALITY that will let you test your survival skills. Play the thrilling story in single mode or co-op with your friends (up to 4 players) and survive the apocalypse!
---
Spider-Man™
Your time to swing through New York as Spider-Man™ has finally arrived! In breathtaking virtual reality, you'll finally have the chance to scale and swing from the highest towers in Manhattan… but keep your eyes and ears peeled, a colossal and dangerous enemy is waiting.
---
Aperture Science
Set in a pocket universe of Aperture Science, The Lab offers up to eight different VR experiences and mini-games, all in one application. Use your archery skills to defend your castle, swing by the Robot Repair Shop, or try your aiming skills with the slingshot!
---
Tilt Brush
Tilt Brush lets you paint in 3D space with virtual reality. Unleash your creativity with three-dimensional brush strokes, stars, light, and even fire. Your room is your canvas. Your palette is your imagination. The possibilities are endless.
---
Trickster VR
Take a break from wave shooters in a procedurally generated adventure, starring floating islands, magic artifacts, and a horde of orcs! Try your skills with Trickster VR against orcish combat expertise, ancient magic, and ragtag airships!
---
VR Dungeon Knight
Start your epic adventure with VR Dungeon Knight, the ultimate VR first-person dungeon crawler. Fight your way to the Dungeon Core with the use of a wide range of full directional movement systems, and real-life weapon handling. Defeat the Necromancer and become the Dungeon Knight!
---
VR Furballs
Grab your slingshot, grab a Furball… AND DEMOLISH THEM ALL!!! In this challenging VR physics-based demolition puzzle game, you will have to toss, sling, smash, slam, shoot, and even headbutt adorable Furballs into their evil foes and their crazy constructions to demolish them all!
---
Zomday
As a zombie crisis breaks out around the world, you will play one of the warriors of S.E.A.T (Special Event Action Team) to fight against zombies all over the world. ZomDay is a fast-paced VR shooting game that contains multi-player modes, exciting Boss fights, character perks, and hardcore weapon systems.
---
Viveport Games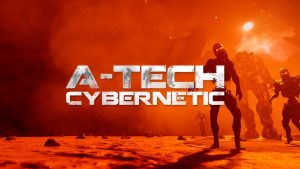 A-Tech Cybernetic
A-Tech Cybernetic is a first-person shooter built from the ground up for VR. It features two separate game modes: a classic swarm mode to put your shooting and survival skills to the test and a story mode that takes you to a futuristic biomedical company overrun by mutants.
---
Apex Construct
Travel to the shattered future of Apex Construct, where merciless robots prowl the world as a result of mankind's reckless experiments. As these synthetic creatures seek to dominate their new hunting grounds, you must use both your wits and combat skills to survive.
---
BAAM SQUAD
BAAM SQUAD is a VR zombie co-op shooter following a band of four brave agents seeking to shoot, loot, and run in order to solve the mystery case of Santana's Sweets Factory: The place that's been taken over by flesh and candy eating zombies.
---
BattleSky VR
BattleSky VR is a Multiplayer VR shooter game at its core, bringing Overwatch style gameplay to the VR platform. Play online against other players with classic Team Deathmatch, Team Escort, Free For All, Attack and Defend, and other team-based modes of up to 4v4 players!
---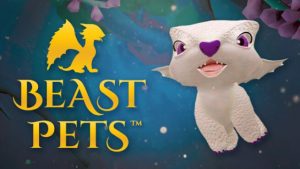 Beast Pets
Help wanted! We at Beast, Inc. have our hands full raising a litter of cute baby dragon pups, and we need Beast Guardians (that's you!) to keep them active and entertained.
---
Box VR
Rhythm-Based Boxing Inspired Workouts. The only VR workout app with regularly updated workouts by professional fitness instructors. WORKOUT with an instructor, TRAIN with your own music, SURVIVE and see how long will you last, or workout with 6 other players in the MULTIPLAYER mode.
---
Boxed In
'Boxed In' was designed and developed for VR and can also be enjoyed in the "traditional" way using either keyboard & mouse or a controller. You must clear the room of colored cubes by creating matches. The cubes can come from in front, above, or below. Just make sure you don't get…Boxed In!
---
Counter Fight
Enjoy the thrills of running your own ramen shop! Counter Fight is a fast-paced VR game where you cook and serve a variety of dishes to eccentric hungry customers.
---
EscapeVR
EscapeVR: The Basement is an 'Escape The Room' genre game. Explore the environment, solve puzzles, discover useful items, investigate clues, and find your way through a total of seven rooms in three areas to — hopefully — escape the basement!
---
Fruit Ninja VR
The juiciest, most action-packed burst of fruit-filled fun is here! Re-imagined by the immersive power of virtual reality, Fruit Ninja VR brings you closer to the action than ever before.
---
Furious Seas
Furious Seas puts you in command as the captain of a deadly pirate ship. Navigate through treacherous waters and blast apart fearsome enemy fleets in this thrilling VR adventure like no other. Carve out your legend today amidst the Furious Seas.
---
Guns'n'Stories: Bulletproof
Guns'n'Stories: Bulletproof is a dynamic VR western shooter that fully immerses players into the ambiance of everything Wild West. Stepping through the tangled storyline, you will encounter many intimidating but comical enemies and fight Big Bosses.
---
Kingdom of Blades
With nothing to depend on but your swords and your courage, you must slash your way through hordes enemies and face off against the most distinguished of generals on your path to fame and glory. Experience the best in VR swordplay and live out the events of the Three Kingdoms.
---
Knockout League
Welcome to the Knockout League, a single-player arcade-style boxing game built from the ground up for Virtual Reality. Train up with various boxing drills to take on a crazy cast of characters with different fighting styles and gameplay in order to become the champion of the Knockout League!
---
Richie's Plank Experience
Are you afraid of heights? Take an elevator to Richie's plank that sits 80 floors above the ground, then dare to walk to the end! Richie's Plank Experience was made to demonstrate virtual reality to friends and family.
---
Rush
Take a dive into the adrenaline-pumping world of wingsuit flying with RUSH. Soar down mountainsides at breakneck speeds. Weave through canyons, dodge outcrops, and plummet down sheer drops as you race towards the finish line.
---
Sairento VR
Sairento VR is a mission-driven, VR action role-playing game set in a reimagined Japan in the near future. You play as a member of the Silent Ones – a righteous but covert organization of seemingly ordinary people who practice the long forsaken code and martial arts of the ancient samurais and ninjas.
---
Skyworld
Collect and upgrade dozens of cards to build a powerful deck, and watch your cards come to life as you cast spells and summon forces to wipe your enemy off the map. Join a clan, take on opponents from around the globe in regular online tournaments, and claim your place on the global leaderboards.
---
Super Ultra Monster Smash
The city-smashing VR experience you've been waiting for. Go on a room-scale RAMPAGE through New York City! Smash through buildings, mess with humans, and show Lady Liberty what real freedom looks like! Super Ultra Monster Smash is the most satisfying destruction-based VR experience on the planet.
---
The Wizards
Become a powerful Wizard and take fate into your own hands! In The Wizards, you can immerse yourself in a beautiful fantasy world and destroy your enemies by casting spells with hand gestures!
---
ThunderGod
In ThunderGod, you play as the Norse god of thunder and wield your hammer, Mjölnir, in a beautiful Nordic landscape in VR. Save the human village from giants that have come from Jotunheim to destroy the village.
---
Virtual Army
Team-based arcade multiplayer FPS for Virtual Reality. Virtual Army: Revolution immerses players into the most gritty and chaotic modern combat experience.
---
VFC
Virtual Fighting Championship is a Virtual Reality training and gaming software. The player will apply this core combat method into a series of training challenges, single-player campaigns, and against real players in realtime using our flagship PvP arena mode.
---
VRobot
VRobot is an action game designed for VR about a giant robot smashing сities using unique weapons or bare hands. Lightning Hammer, Transformer Sword, Tornado Gun, Tractor Beam – we got all of it!
---
Within
Discover the best VR content from the world's finest VR creators—all in a single app. From gripping tales set in worlds of pure imagination to documentaries taking you further inside the news than ever before, WITHIN brings together premium, story-based immersive content in a variety of genres.
---
Zombie Riot
Zombie Riot is an action-packed horror survival game where you must use your wits and surroundings to survive the apocalypse! Purchase a huge array of weapons, from Dual Pistols to a Tesla Assault Rifle! All in your own experience, survive the end of the world in this visually stunning VR experience!